Tags are ReachMail's enhanced method for filtering recipients that allows you to track specific actions from your recipients. The tags are an automated way for you to collect event driven data from your recipients. Recipients can be tagged automatically for actions like opens and clicks.
Creating a new tag:
Tags can be created from the Lists tab -> Tags (at the top)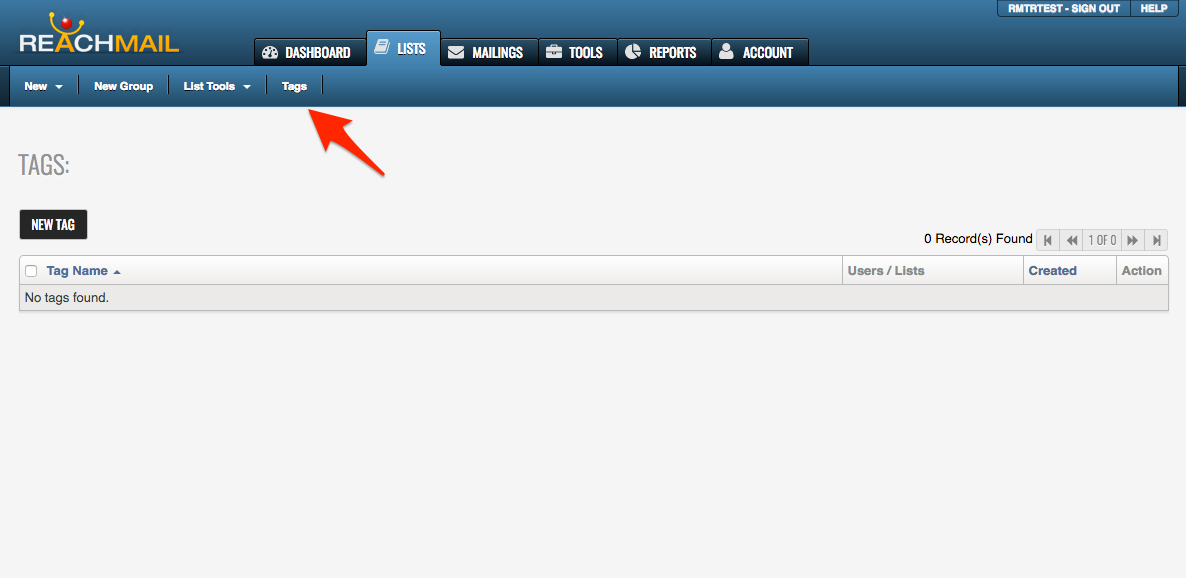 Click the 'New Tag' button to add one: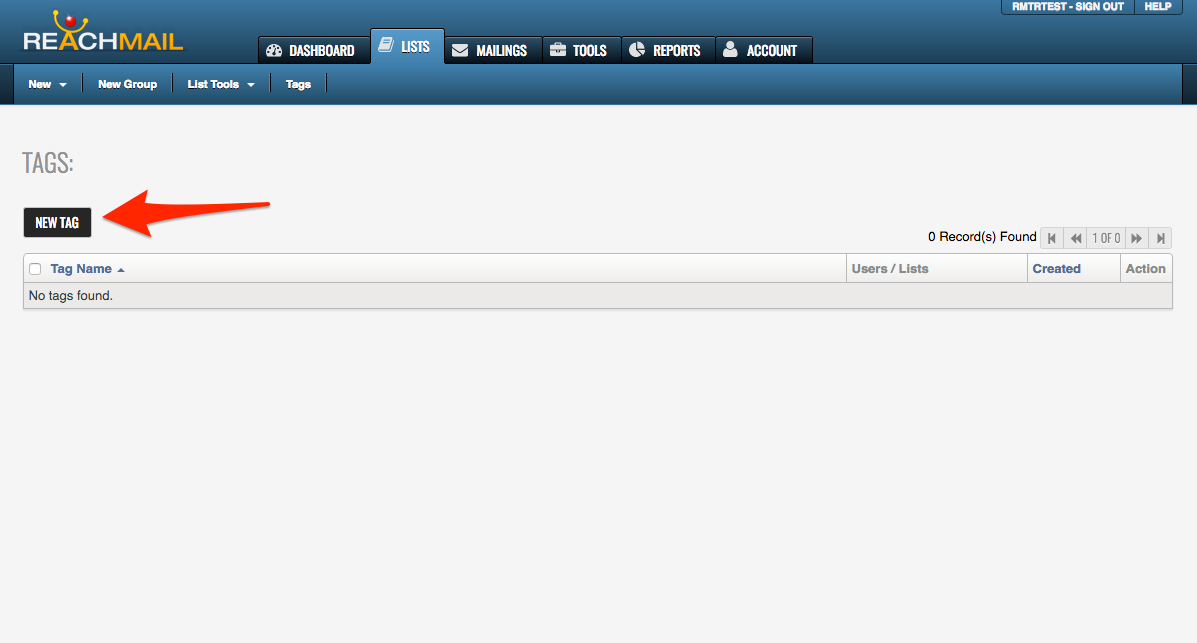 Type in the tag's name and click OK.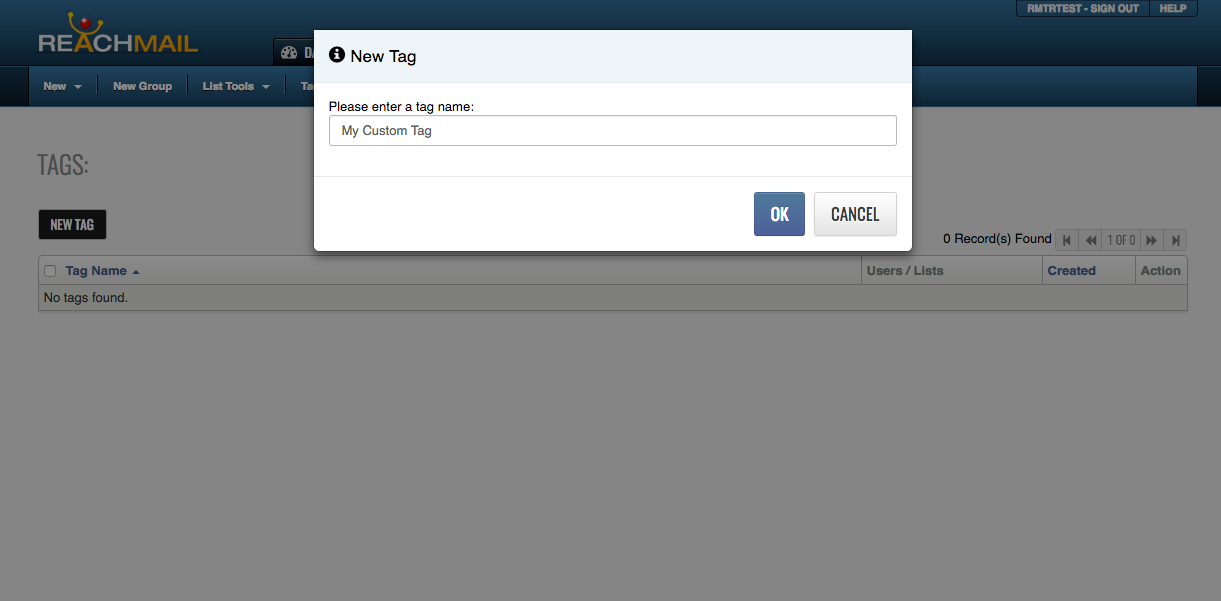 How to use tags:
Tags can be used to in two manners: filtering recipients in your lists and through event driven actions that can be defined when scheduling. Both of these are available on the scheduling page under Tagging on the left in the Options.
Filtering Recipients for delivery:
To filter on recipients that already have tagged data, simply select the tag from the box. The message will only be sent to recipients that are tagged accordingly.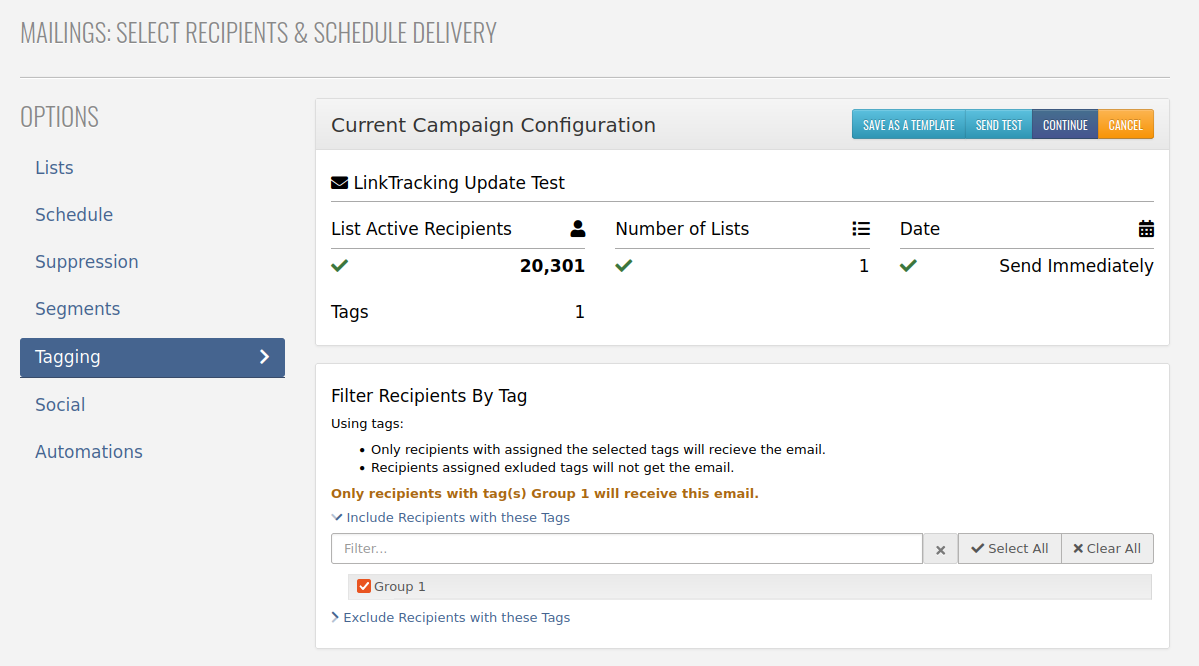 Event Driven Tagging:
ReachMail can add tags to your recipients automatically.
Select the Event (e.g. opened or clicked)
Select the Tag that will be added when the event occurs.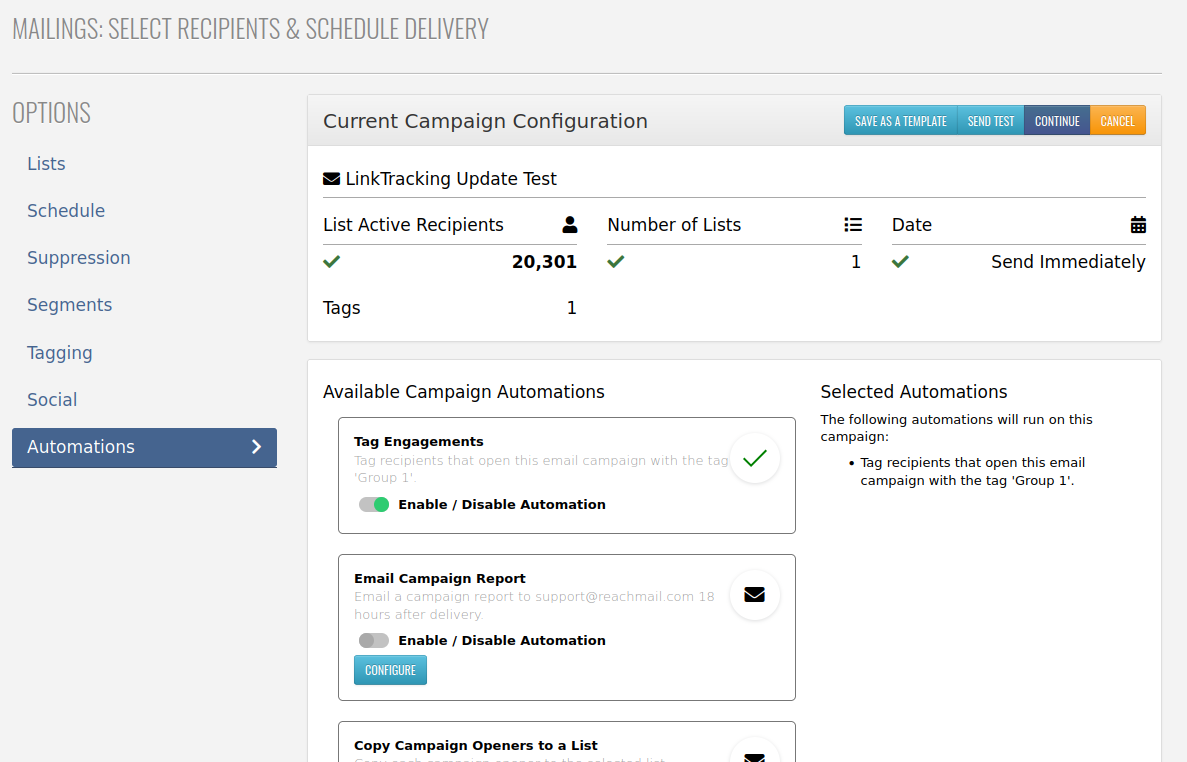 Tagging Individual Links can be implemented on the Link Tracking page.