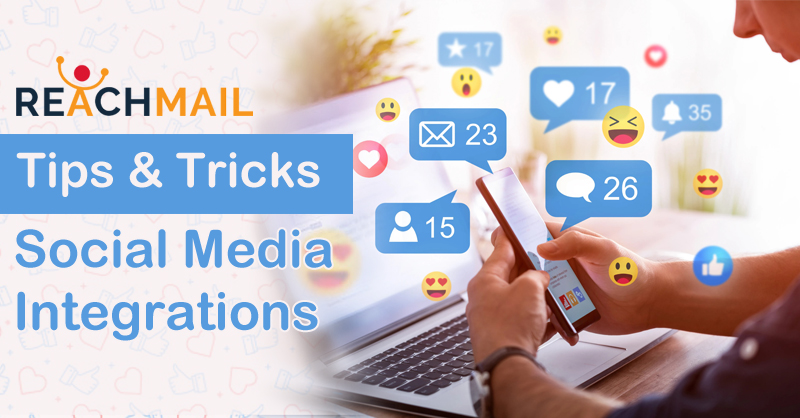 At ReachMail, we offer a platform that transcends the ordinary, offering far more than email campaigns. Watch your emails come to life with our diverse toolkit. Track your campaigns precisely, and optimize your strategies to maximize their impact. Seamlessly integrate your message with Facebook, Twitter, and LinkedIn to take it beyond the inbox and into the social media stratosphere. With our all-encompassing platform, it's time to elevate your marketing game.
Social Media Integrations
With ReachMail's social media integration, users can quickly post their email campaigns to their social media accounts with just a few clicks. Sharing your email content on social media allows you to reach a larger audience and generate more traffic to your website. This feature saves time and makes your email campaigns more effective.
Powerful Email Editors
As well as social media integration, we offer a powerful message builder and advanced editor to create visually appealing and professional-looking email campaigns. In addition to choosing from various templates, adding images and videos, and customizing your layout, you can also link to Facebook, Twitter, LinkedIn, and more using our social media icons.
A Fully Comprehensive Solution
As a part of our comprehensive solution, we also offer advanced list maintenance tools, A/B testing capabilities, and real-time reporting. Track social media clicks alongside your email campaigns and post to social media independently. Our service also integrates with popular third-party applications such as Salesforce, Shopify, and WordPress, so you can optimize your marketing efforts and increase ROI.
Any business looking for an efficient email marketing campaign will benefit significantly from ReachMail's award-winning features. With its built-in social media analytics, powerful email editor, and advanced list management tools, ReachMail is a comprehensive email marketing platform that can help you drive more traffic to your website and engage your customers wherever they may be.