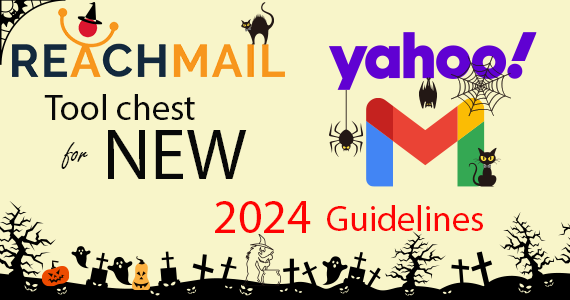 Starting February 1, 2024, all senders who send email to Gmail accounts must meet the requirements in this section.
Set up SPF or DKIM email authentication for your domain.
Ensure that sending domains or IPs have valid forward and reverse DNS records, also referred to as PTR records.
Keep spam rates reported in Postmaster Tools below 0.3%.
Format messages according to the Internet Message Format standard (RFC 5322).
Don't impersonate Gmail From: headers. Gmail will begin using a DMARC quarantine enforcement policy, and impersonating Gmail From: headers might impact your email delivery.
If you regularly forward email, including using mailing lists or inbound gateways, add ARC headers to outgoing email. ARC headers indicate the message was forwarded and identify you as the forwarder. Mailing list senders should also add a List-id: header, which specifies the mailing list, to outgoing messages.
In addition to the previous requirements, senders that send over 5,000 emails per day are required to fulfill these additional requirements.
Set up DMARC email authentication for your sending domain. Your DMARC enforcement policy can be set to none.
For direct mail, the domain in the sender's From: header must be aligned with either the SPF domain or the DKIM domain. This is required to pass DMARC alignment.
For subscribed messages, enable one-click unsubscribe and include a clearly visible unsubscribe link in the message body.
ReachMail Tool Chest
We already provide one-click unsubscribe within your emails, format your emails RFC 5322 requirements, monitor Postmaster tools for your IPs, and send you updates if your IPs continually experience large spam complaint rates. These updates require no changes or updates on our part. It removes the fear of these guidelines as you are already above these minimum requirements.
The changes that will need to take place within your ReachMail account with the tools we provide are:
As 2024 creeps in, the impending changes loom like eerie shadows. October, a month shrouded in horror and dread, brings unsettling news. On the ominous date of October 3rd, Gmail, Yahoo, and AOL unleashed a cryptic set of guidelines set to haunt the digital realm in the first quarter of 2024.