List reports are a great way to get more information on the people you are sending to. It is especially useful when determining whether you need to remove zombie or inactive addresses from your list. To start go to your Reports tab and select List Reports. From there you will want to select from your lists to build your report.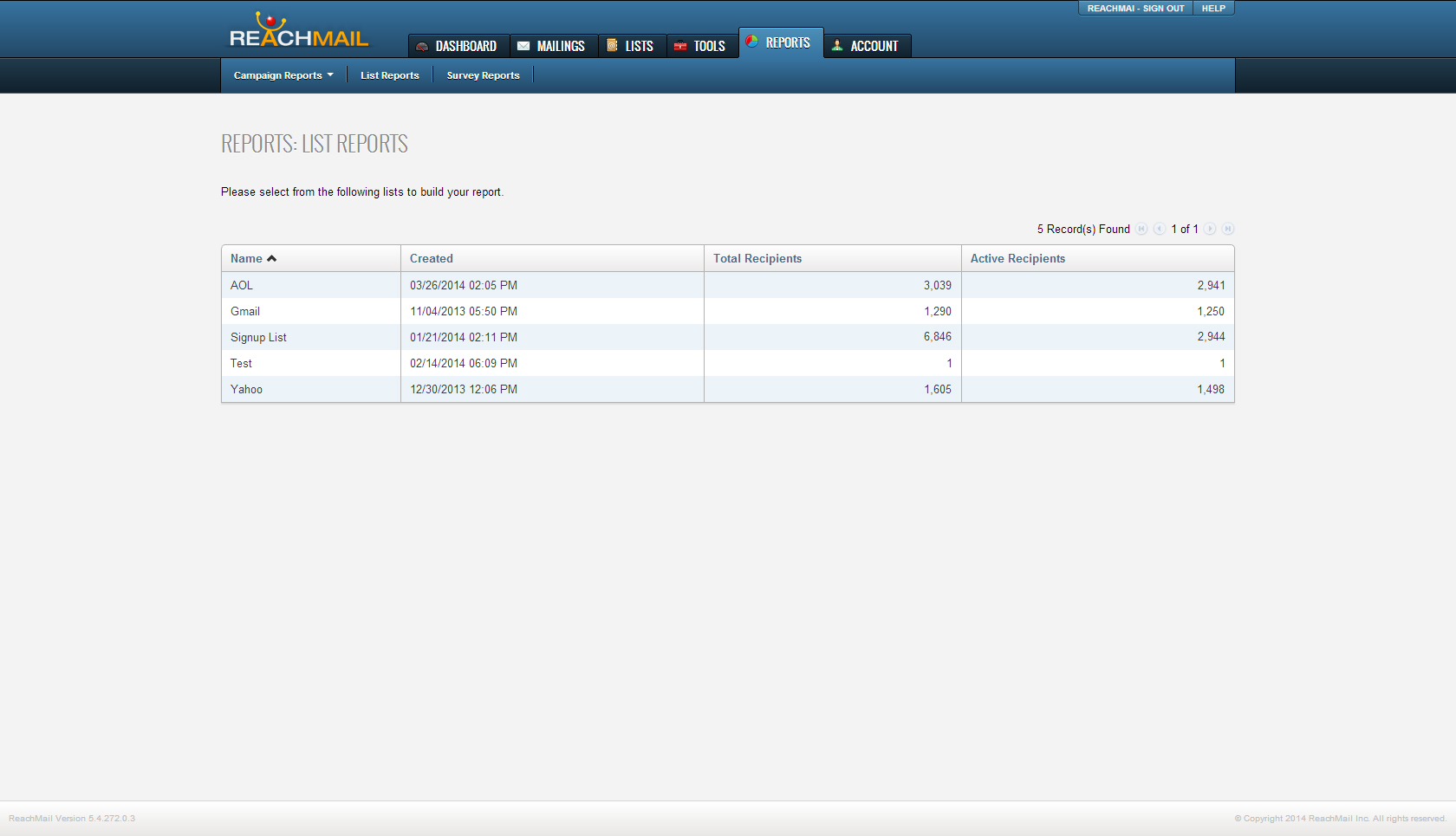 Once you select a list your report will be built and displayed to you. The first area of the report will deal with Details (date created, total active recipients, total opt outs) and Undeliverables (total bounces, soft, and hard).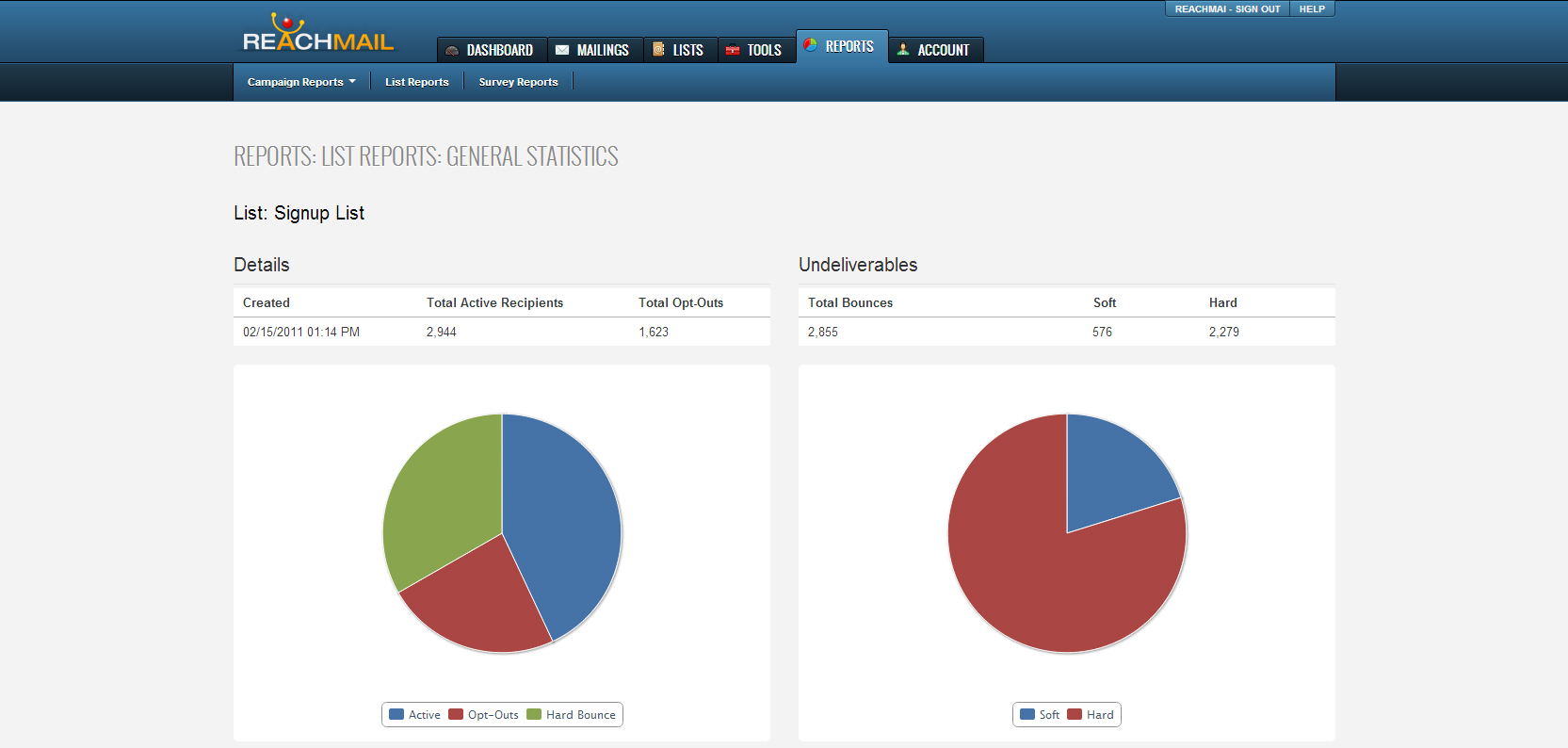 The second half of the generate report will deal with Subscriber Engagement Summary (Total Active, Inactive, Idle, Engaged), Active Recipients By Top 10 Domains, and Most recent mailings deliver to this list. The Subscriber Engagement Summary is a crucial part of the report and can outline some issues you may have keeping older unengaged recipients in your list.