You can change your billing plan at any time. Visit the Account section of your ReachMail dashboard.
Your current plan will be highlighted in the Package table as demonstrated below.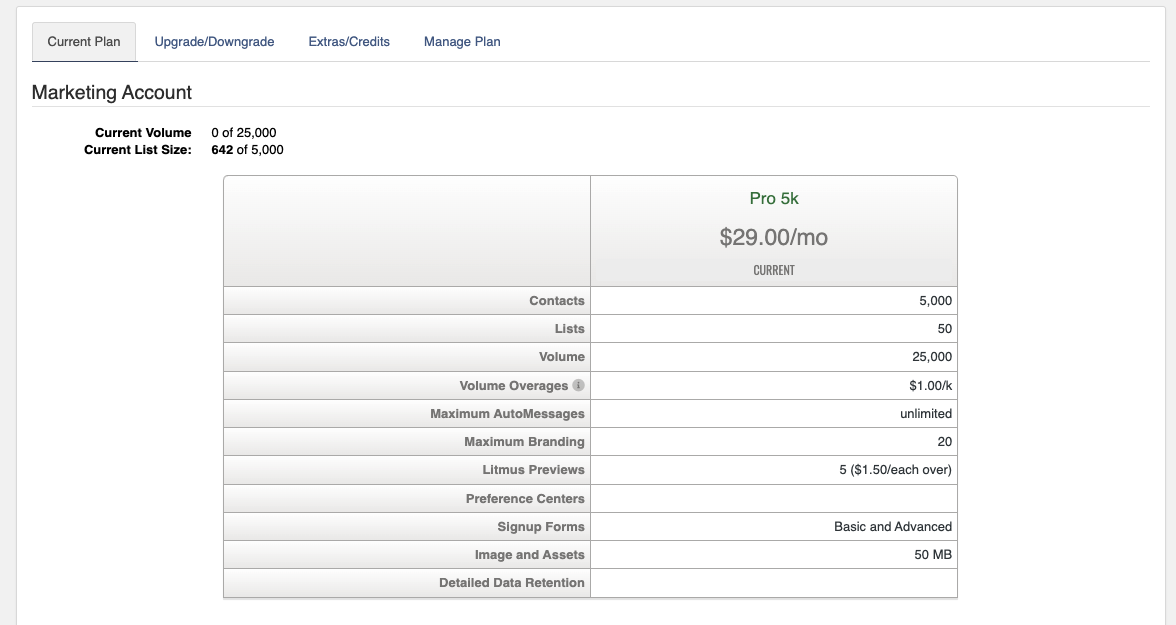 To change your plan, select the Upgrade/Downgrade tab from the Package table and select the plan you wish to upgrade or downgrade from the options as demonstrated below.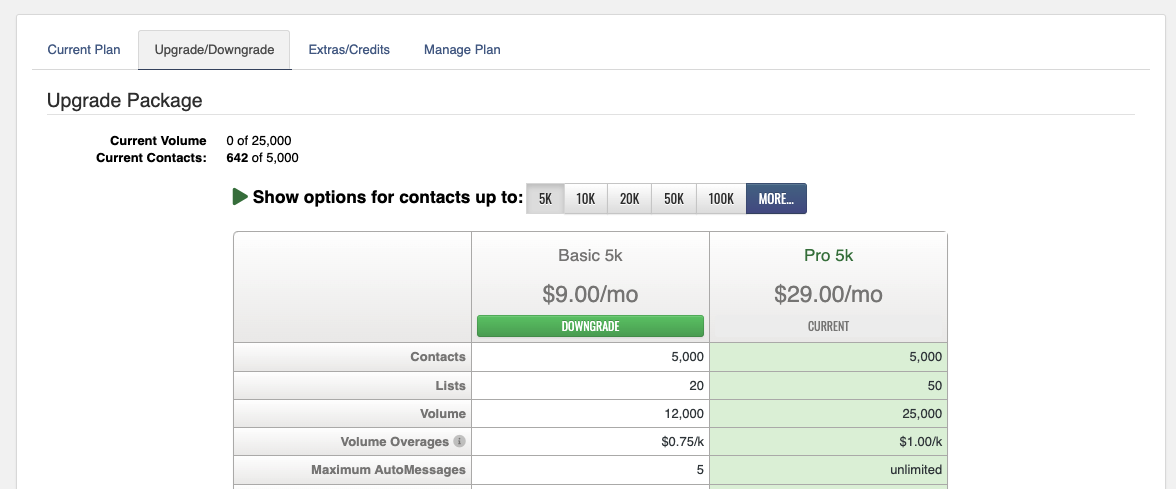 Don't see a plan that fits your needs? That's okay, our sales department can craft a custom plan just for you. Email sales@reachmail.com or call 888-947-3224 to speak with a sales representative.