* BETA feature
This feature is available to all of our Master account owners, enabling them to switch between accounts easily. This saves the time of logging in and out of several accounts to keep track of reporting and other daily tasks. You can now switch within a few clicks and review all the information within the account you had before.
Start by contacting your support team or account manager to ask for this feature to be enabled.
Once this feature is enabled, the use is pretty simple. You will find a SWITCH button in the top right corner of your ReachMail account.

You will then get a popup that asks which account and which user you wish to log in with. Once you have selected the account and user, you will select the SWITCH TO button, and it will take a few seconds to log into the account you have selected. You can switch as many times as you wish throughout your session to review things needed.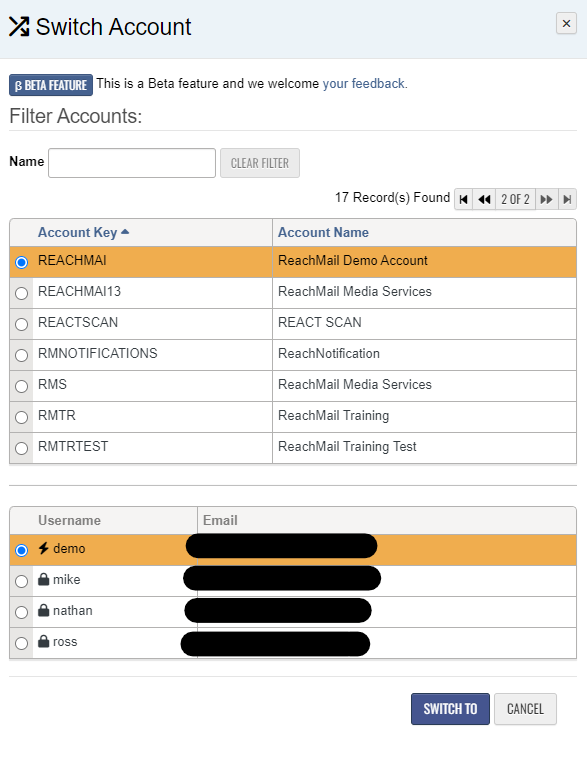 At any time, you are able to go back to your master account and make any necessary changes by selecting the RETURN TO PARENT button. This will automatically take you back to your master account.

Last Updated: 10/23/2023
Related Answers