DKIM (DomainKeys Identified Mail) signing is on by default in ReachMail. Therefore, all messages will sign with DKIM Keys automatically. In addition, customers can enable DKIM signing for their domain at no extra charge.
To do so, navigate to your Account tab, select Campaign Settings, and choose Domain Authentication.
You will enter your sub-domain, if applicable, and your domain on this page. Once you've entered your information, you will click on the + Add DKIM Key button.

Once you've added a DKIM domain, our system will offer you instructions on setting up SPF and DKIM. On the left, you will see the SPF record. To the right, we will present you with your DKIM instructions.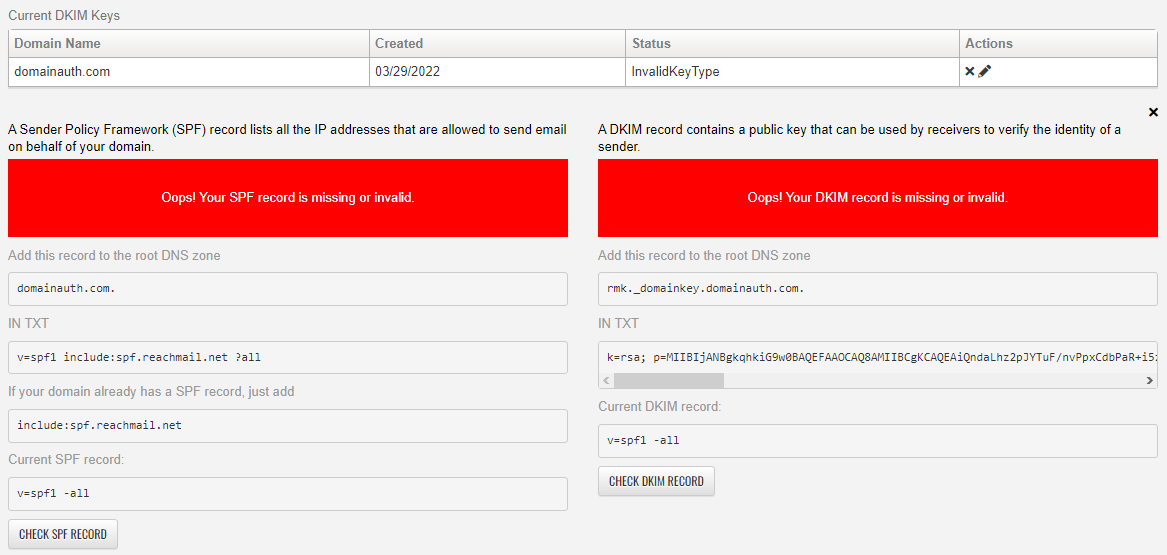 You will need to make these changes on your DNS. Once you've made the necessary changes, you should wait about 10 minutes and use the Check SPF Record and Check DKIM Record buttons. You will see green success messages if the installation was successful.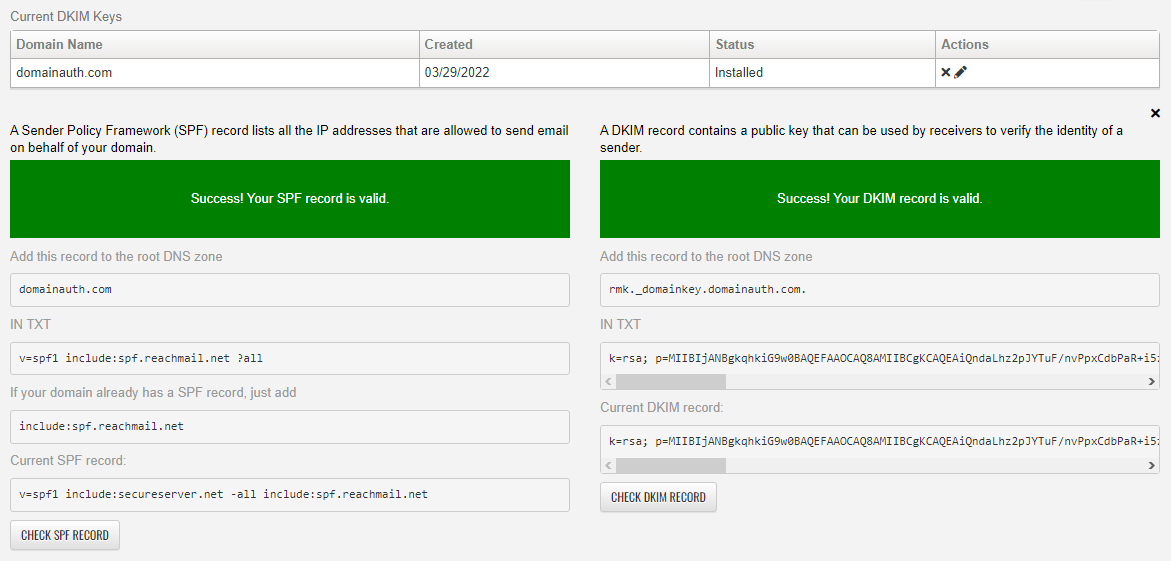 ReachMail recommends that customers implement an SPF record and DKIM signing for best results.