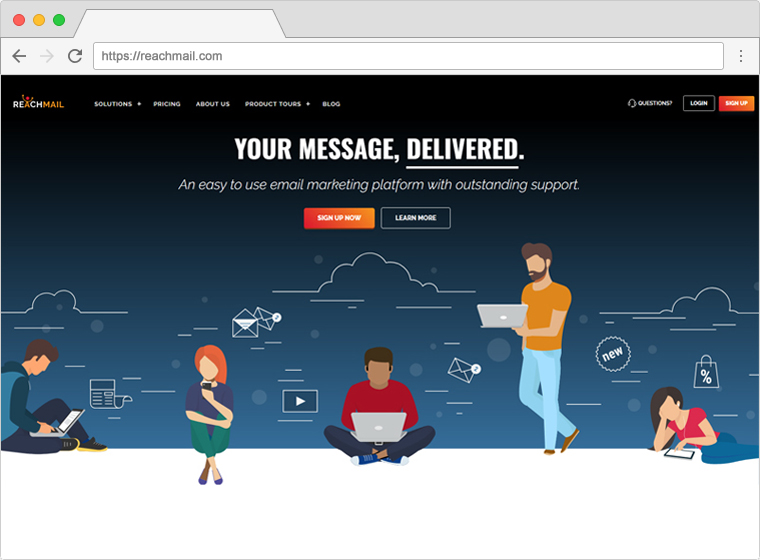 New Website
To bring in the new year, ReachMail has a new look on our marketing site. Streamlined to address Email Marketing issues you may have and how ReachMail can help you address them. Two highly requested features making their debut are unsubscribe surveys and sign-up forms on social media posts.
New Features
Unsubscribe Survey
Getting information on why a recipient no longer wants to receive emails can help you keep recipients. We are happy to be able to include this feature on all accounts in our platform. Whenever a recipient opts out of message we will present them with a brief survey. The best part of this is that we allow you to see this feedback so you can get a better idea of issues that may be occurring in your list. If one list has a lot of people unsubscribing because they do not remember signing up then your list may be aging and it might be time for a permission pass. Gathering information is one of the best ways to understand the audience you're marketing to and identify possible issues before they cause any impact on your deliverability.
Sign Up Link Option On Post To Social Media
In the new age of marketing social media is one of the most affordable and recent ways to connect with your audience. ReachMail has provided the feature to post to your social media pages on Facebook, Twitter, and LinkedIn for awhile now but now we have also added the feature to include a sign up link when you post. Turn your social media followers into email marketing recipients and increase your network and outreach by advertising a sign up link to the same newsletter you're sharing with your social media followers.