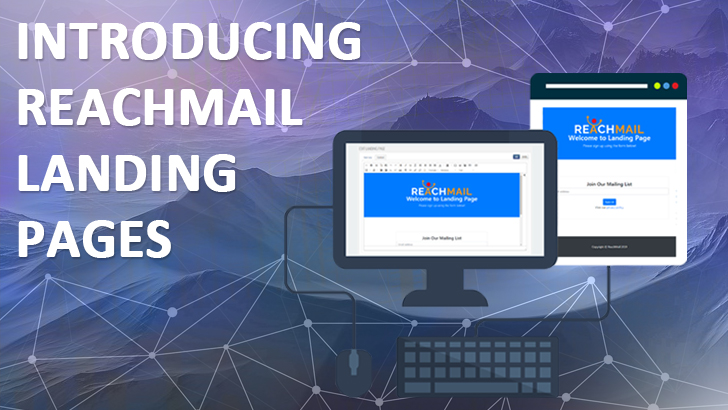 April is springing into action with all these improvements to the ReachMail platform. We introduce Landing Pages (BETA) to all our customers, launch our new affiliate program to add revenue to your portfolio, and influence the future direction of ReachMail by using our Feature Upvote. Check out what's new in April below:
New Features
Landing Pages
Landing pages allow you to create single page websites. There is a wide variety of ways to use this feature, you can create focused content to encourage someone to sign up to receive your emails or use it to provide additional information on a specific promotion or offer. Those are only a couple of examples but with landing pages we give you the control you need to make stunning single page websites that allow you to get your message across.
Affiliate Program
Earn revenue with every email blast. ReachMail's affiliate program is a win-win-win situation for everyone. You win by generating revenue from people and businesses you refer, the people you refer win by having a fantastic email marketing system at their disposal, and we win by getting amazing customers.
Feature Upvote
Feedback is vital to help ensure a company is on the right track and with Feature Upvote you can now make sure your voice is heard when influencing the future of ReachMail. This helps us decide how to prioritize new features and enhancements by voting on what is most important to you. You can even add your own suggestions to be voted on if what you're looking for isn't listed.