Navigate to your Lists tab and select the triple dot icon (...) next to the name of the list you would like to split. From here, you can simply select List Split.

Once you select List Split a new window will pop up with options on how you would like to split and tag your lists. The options that are available are:
List Size - This will show the number of active recipients you will be starting with before the split.
Split Into - Allows you to pick a specific number of chunks or emails per chunk. The slider allows you to increase and decrease this number.
Action - Summarizes the results of your split and will show how many chunks as well as how many emails for each chunk.
Tag Name Template - The tag name template allows you to create dynamic list names for your splits.
Once all the fields have been modified to your choosing click, OK.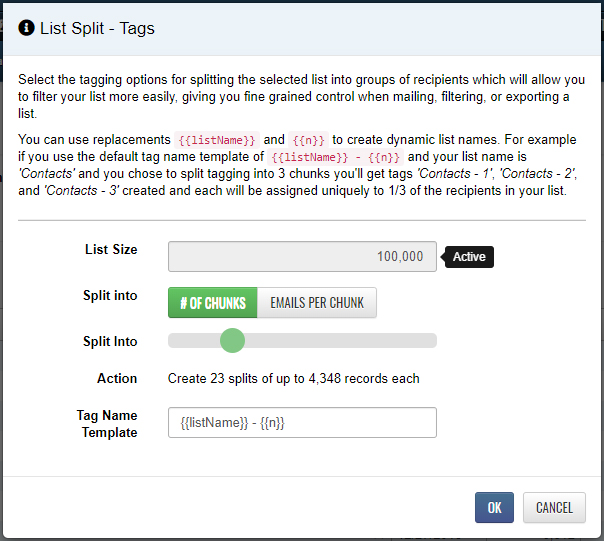 The List Split tool allows you to virtually split up your list by assigning tags to chunks of emails. This is perfect when wanting to stagger delivery to a list, have a more advanced A/B testing process, or combine list split tags with demographic tags for some advanced implementations.