To access the Calendar view simply go to your Mailings tab and then select the Calendar option. From here you'll be brought to a new screen which will, by default, show you a list view of all the campaigns you have delivered, currently mailing, and scheduled within the current month. On delivered campaigns you can click on the graph icon to view the detailed report of that campaign. On scheduled campaigns you can click the pencil icon to edit the campaign or the circle-backslash icon to terminate the campaign.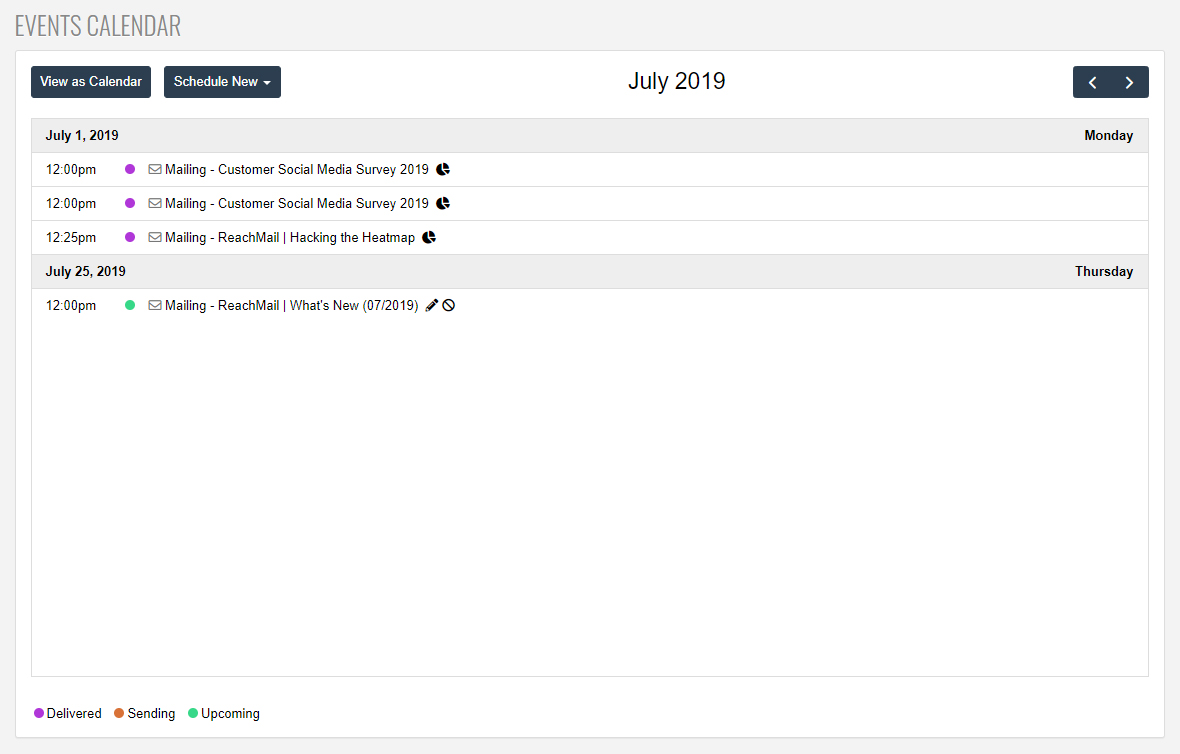 Clicking on View as Calendar will give you a different layout for the information that can help you see what day you're currently on and when you've scheduled campaigns throughout the month. This can be a helpful view to better process how often campaigns are being delivered and when campaigns are normally delivered so you can keep a consistent pattern for your mailstream. Campaigns that have been delivered are in purple, campaigns that are currently sending are in orange, and upcoming campaigns are in green.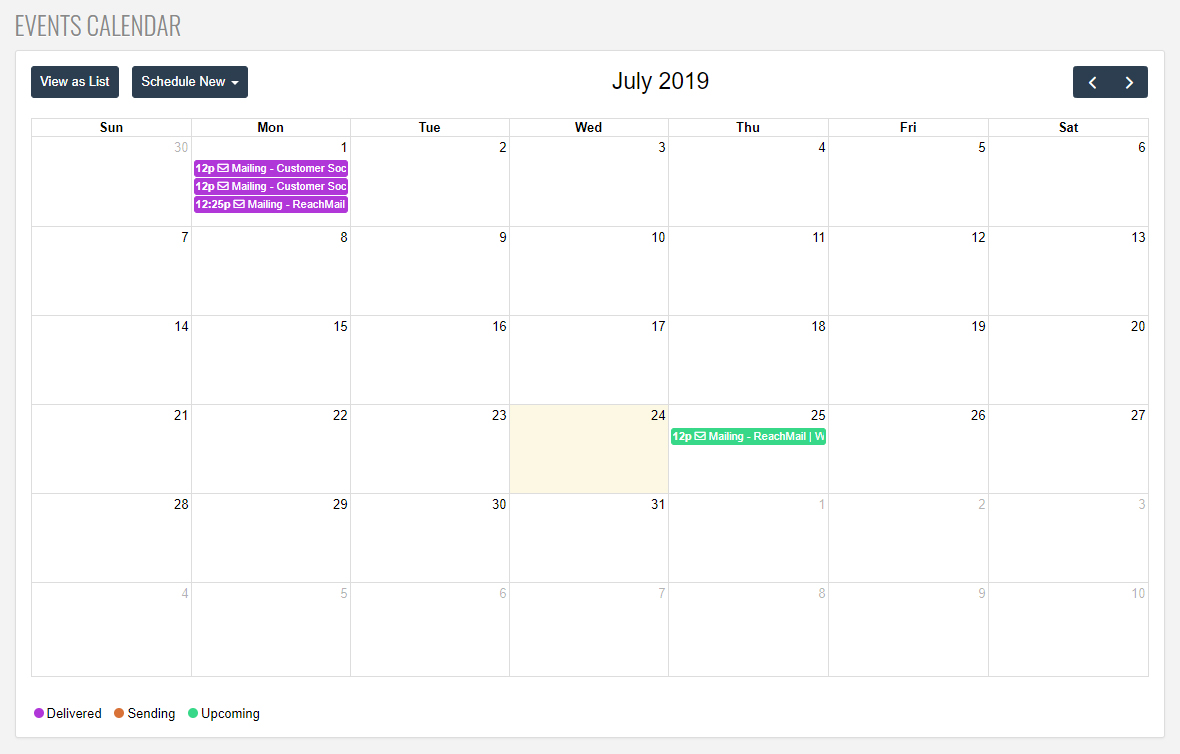 The left and right arrow icons on the upper right hand corner allow you to get backwards and forwards between months. You can also use the Schedule New option to schedule a new Mailing from the same page.