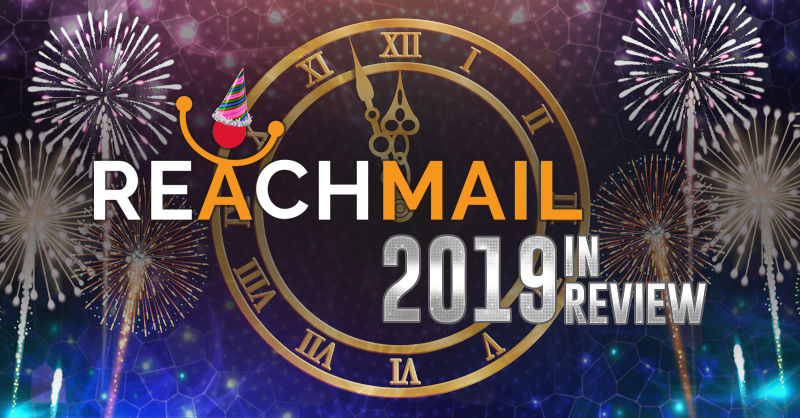 Thank you for another great year at ReachMail.
Our customers are the pulse that keeps us going and inspires us to make simple to use email marketing tools. 2020 is around the corner, which makes it the perfect time to look back at 2019. This past year was an exciting time at ReachMail. We introduced many new features and have a sneak peek of what's to come in 2020.
We introduced over 15+ tools & features over the last year. These features come in a variety of different categories, here are some of the highlights.
New ways to use ReachMail
Affiliate Program, Social Media Suite, and Landing Pages.
New Tools and Features
Campaign Templates, Quick Scheduler and Calendar View, List Splitter, and Automated List Cleaning.
Audience Growth and Engagement
Gmail Annotations Tool and Recipient Grading.
What's In Store For 2020?
In 2020, we plan on keeping the momentum going. Introducing improvements to existing features and adding new tools to our suite. In the New Year our first goal is enhancing our automation and automated services. Suspect those improvements to roll out in the first half of 2020. Stay subscribed to our newsletter to keep up-to-date with us every step of the way.