Auto Messages are campaigns that get delivered automatically based on a trigger event. Some of the most common examples of an auto message are welcome emails, drip campaigns, abandoned cart reminders, etc. They are a quick and easy way to automatically send a series of messages on a schedule.
Creating a new Auto Message is easy. The first step is to navigate to your Tools tab and select the Auto Messages option. From there, you'll use the New Auto Message button and select either Scheduled or Immediate.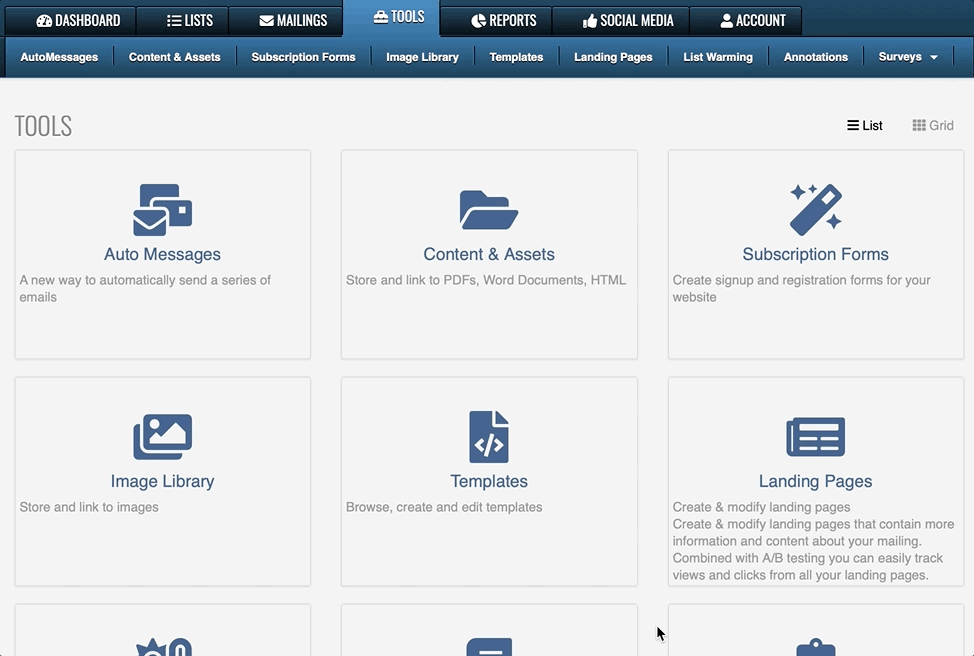 Scheduled is delivered once a day at a time specified and immediate is delivered shortly after a recipient is added to a list. After selecting immediate or scheduled you will be brought to a section where you will be selecting the message you want to send at the chosen time. Once the message is selected, you will be taken to the schedule page for Auto Messages.
Options required include the List you're sending to and the Trigger you're using. For an Immediate auto message, the trigger is already populated and cannot be modified. With a Scheduled auto message the Trigger will default to 1 day at the current time, which can be changed as you desire. Once you've selected all the options you want to be included for your message, click on the Save button.