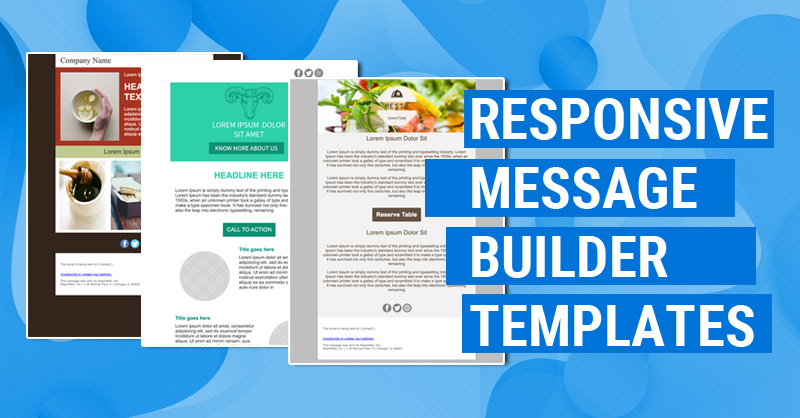 Message Builder Templates Have Arrived!
The message builder is the fastest & easiest way to create a great looking message in ReachMail. Improving on our vision for this editor we have added prebuilt templates. This allows you to start with a template that can inspire your own design & allows you to create an eye popping email in seconds.

Keep an eye out for improvements to the message builder & additional templates in the near future.
Learn More or Ask Us
Footer Format Editor (BETA)
The end of your message can be crucial in how you advertise yourself. With our Footer Formatting we will allow you to modify the order, wording, & appearance. Ensure your message looks perfect from top to bottom. With this being a BETA feature, we welcome your feedback.
Learn More or Ask Us
In Case You Missed It
Still thinking about sending a email regarding COVID-19? Follow these guidelines to ensure your company isn't needlessly messaging your clients. These recommendations can help make sure you're responding correctly given your market.
Learn More or Ask Us