ReachMail's Signup Shield allows you to use email hygiene credits to scan emails. This gives you protection from bots, disposable domains, spam traps, hard bounces, complainer threats, blacklisters, typos, and more. To access the Signup Shield for one at a time cleaning, you can go to your Lists tab, select List Tools, and choose Signup Shield.
For automated Signup Shield protection, you can also enable ReachMail's Signup Shield on your forms by following the instructions here. This allows for instant hygiene scans as addresses come in to catch problems before they occur.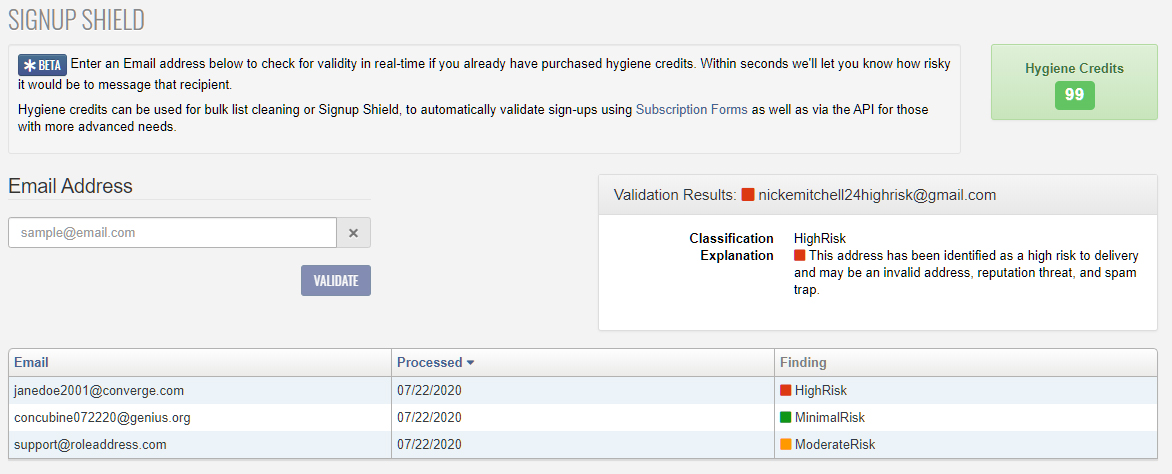 Email hygiene credits purchased for use within ReachMail can also be used for list cleaning.