From the Scheduling Page
You can schedule automated follow up campaigns when you schedule the first Mailing. When you set it up in advance, ReachMail will keep track and automatically send a the follow up Campaign to your target audience:
From the Scheduling Page:
Select Automations
Select Send a Campaign to Engaged Recipients or Send a Campaign to Unengaged Recipients
Set the Interval - how long to wait before sending the follow up
Select the Mailing to send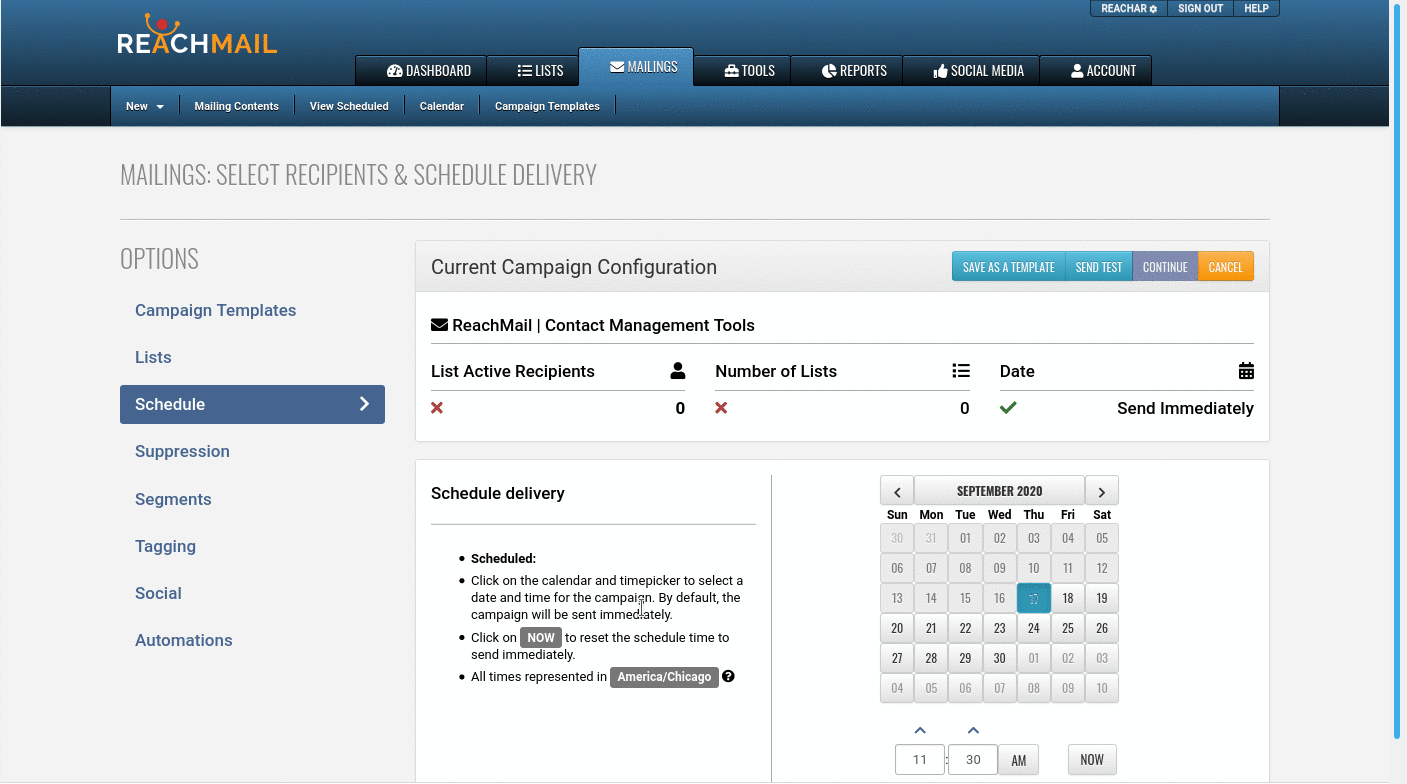 From the Campaign Reports Page
You can schedule follow up messages after the fact too! Even if you didn't set up the Automated follow up at scheduling time, you trigger the same action, after the fact.
On the Reports Tab:
Under Campaign Reports click on Campaign
Click the Send a Follow-Up Campaign icon in the Action column on the far right
Set the Deliver On - when to send the Follow Up
Select the Send To segment (Engaged / Unengaged)
Select the Mailing to send
Click Send Mailing