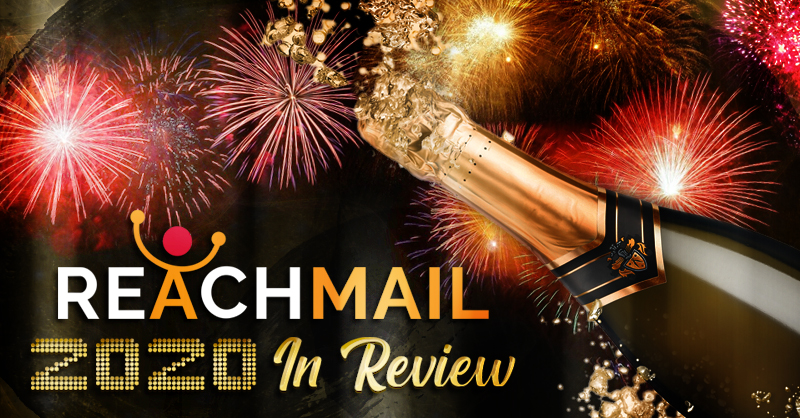 Thank you for your continued support throughout the year. 2020 had its fair share of ups and downs. Businesses worldwide dealt with a global pandemic and instituted new ways to reach customers. Email marketing services showed to be more critical than ever. We launched a lot of amazing features in 2020, but we wanted to highlight a handful before we ring in the new year together.
Tagging & Preference Centers
Tagging was designed to improve segmentation and help avoid list clutter. These topics may not be the most exciting, but when it comes to inbox placement, they're crucial. Tagging was implemented across our entire suite of features and has been a driving force for automations and preference centers. Tags can also be used to filter campaigns, exports, and auto messages.
Learn More or Ask Us
Message Builder Improvements
The message builder was a huge hit in 2019 when we introduced it. This year we worked on improving the message builder with templates, embedded video block support, and account branding. These three improvements fleshed out the message builder to customer praise. The message builder remains the best way to create quick & easy responsive campaigns. Try it today and experience the difference.
Learn More or Ask Us
Signup Shield & List Cleaning
Email hygiene is essential to a successful email marketing campaign. One of our goals this year was to make it easier to act on list management. List cleanings are easier than ever via the user interface and completely automated. We also introduced email hygiene credits that can be used to validate addresses with our signup shield technology. Catch data quality issues before they cause any damage and immediately identify email threats. List cleanings are easier than ever via the user interface and completely automated.
Learn More or Ask Us
Recognitions & Awards
ReachMail was named a FrontRunner for Email Marketing Software by Software Advice. FrontRunners is designed to help small businesses evaluate which software products may be right for them.
ReachMail was also recognized by Capterra as Best Value and Best Ease of Use in the Email Marketing category based on customer reviews as well as recognized by GetApp as a Category Leader in the Email Marketing Software space.
We're all excited about the great things in the pipeline for 2021!