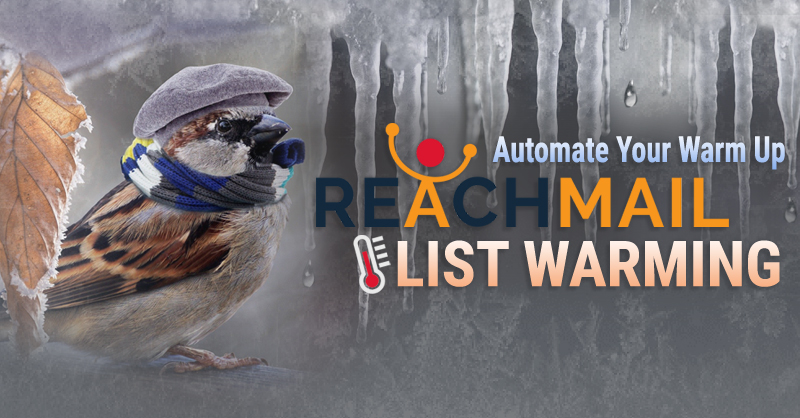 What Is IP Warming?
List warming is a superset of IP warming, as it can be used to both warm a new IP or a specific sender/content to an active IP address. Whereas IP warming mainly focuses on warming a new or underused IP address.
ReachMail's List Warming tool takes a large list and automatically starts a slow and gradual increase of volume over time. This allows you to establish a positive sending reputation with email services slowly and purposefully. Circumventing common pitfalls and establishing a positive impact on inbox placement. The best part, our tool does all the hard work for you!
Why You Need To Warm A List
Warming an IP or list is vital to building your reputation with mailbox providers. Showing up with a new domain or IP without warming can cause limitations in your delivery. Messages may end up in the spam folder or be bounced back.
Warming email traffic has become the standard in creating an effective marketing campaign. Start with your best foot forward by sending your best performing content to your most engaged recipients. Save lower performing content and data for after the initial warming process.
The key thing to remember is that mailbox providers want to see a gradual increase, developing a good reputation takes time, and always start with your best content and recipients.
Good Reasons To Warm A List
Haven't emailed in a while.
Changing your email marketing service provider.
Sending on a new domain or IP address.

Check out our list warming guide for information on preparation and list warming best practices.
How To Access This Feature
List Warming can be accessed by going to your Tools tab and selecting the List Warming option. From this page, you'll be able to select a list, choose the Mailing content, and set the warming schedule. Once your warming has begun you'll see reports added for each campaign sent.
This feature is only available for our Pro accounts, contact our sales team about upgrading today!
Learn More or Ask Us