Where to Find Link Tracking Info
You can access Link Tracking when editing a Mailing and going to the Link Tracking Tab. Be sure to visit the Link Tracking page for every Mailing you create before you send a Campaign.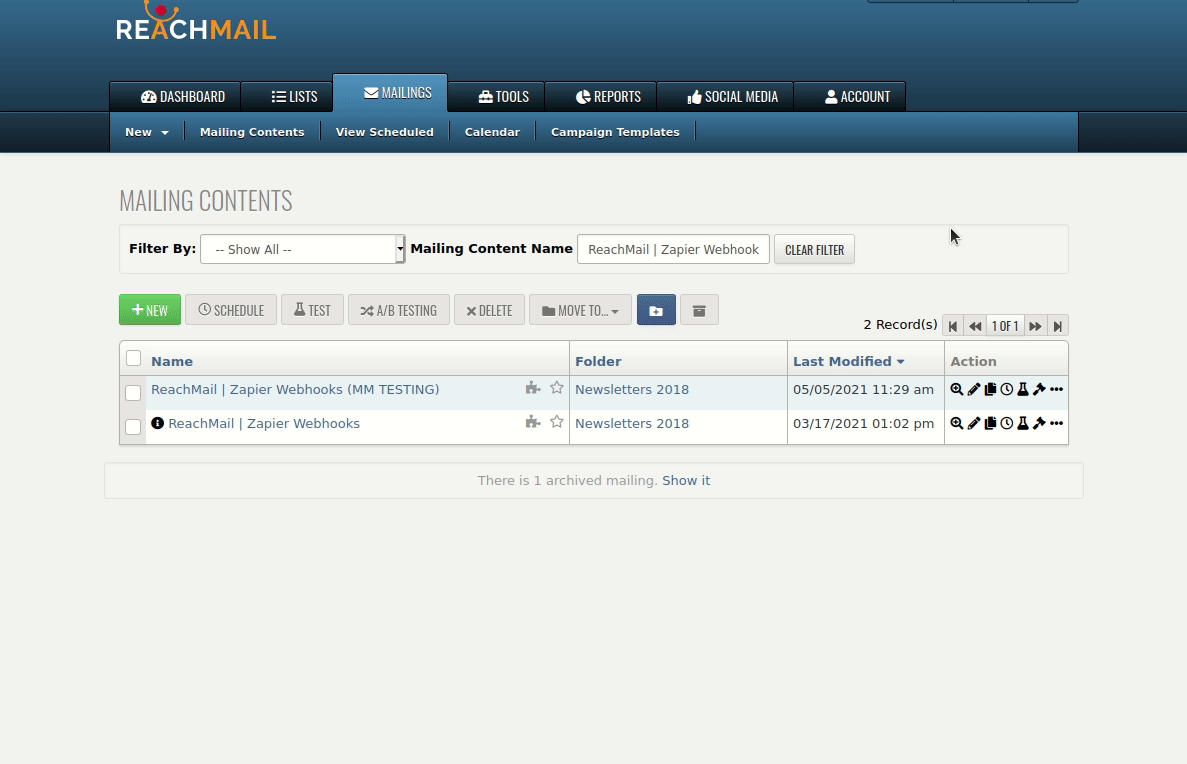 Reporting for Tracking Links in a delivered campaign can be found in the Individual Campaign Report under the Link Tracking and Heatmap Tab.
The Link Tracking Tab
ReachMail automatically scans your Html and Text content for URLs. Only validly formatted URLs can be tracked. URLs without the protocol (http:// or https://) cannot be tracked.
Tests are run against all URLs in your content content. See the section below on Broken URLs in the event a URL fails one of these tests. If you do not see any link failures, click the Next button to proceed.

You can expand each section by clicking the + next to HTML Links or Text Links:

Broken URLs
When a URL in your content fails a check, you will see that displayed like this:

Expand the section with the broken URL by click the + sign to view the failing URL. When you have identified the problem, go to the HTML Copy / Message Builder Tab and correct the URL.
Fixing Broken URLs
Broken URLs are deselected for Link Tracking in the Campaign to avoid unexpected consequences.
Take note of the Legend on the Page which labels failure in orange, mean to denote caution when proceeding.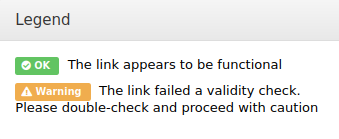 Expanding the Section with a problem will show the full URL. The problem here is pretty clear. In the example below. the URL is invalid as it appears that an HTML encoded character was added to the front of the URL by mistake.

After fixing the broken URL in the content, be sure to visit the Link Tracking Tab again and confirm that tests passing and that the URL is checked for Link Tracking.
False Positives
In some rare cases, URLs can fail transiently or may not pass the tests run as HEAD requests. This can lead to occasional false positives where a Link Tests fails even though the URL will eventually resolve correctly in a browser.
In such cases, it is best to copy the URL and paste it is your browser to test. If the URL works in your browser, it should work for your recipients of the email. Should you find that URLs do resolve correctly in your browser, be sure to enable Link Tracking for that URL on the Link Tracking Tab.