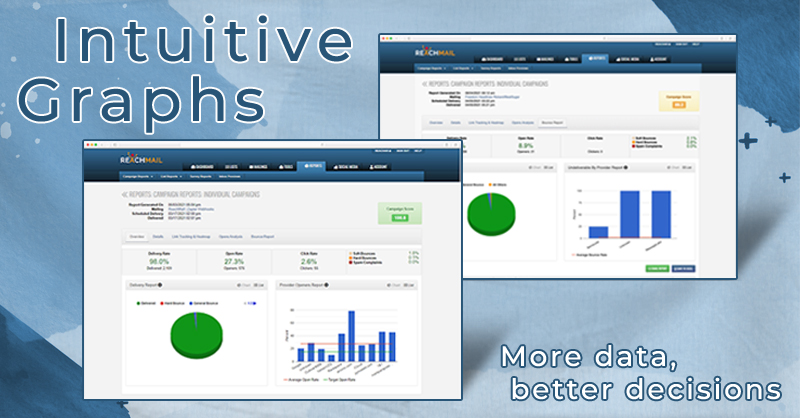 Learn how you can put these features in place in your own marketing strategies below.
Intuitive Reporting Graphs
We've added even more insightful charts to our reporting. Understand your campaigns better with percentages front-and-center on delivery, opens, clicks, and bounces. Get delivery and provider openers report overviews that help visualize your results. Understand your Bounce Report better by seeing your undeliverable by provider. Dive in deeper with the ability to download bounce data.
Learn More or Ask Us
Recent Mailings RSS Feed
Ever wanted to incorporate a feed of your recent mailings? With the Recent Mailings RSS Feed, you'll be able to do just that. This feature allows you to share a feed of recent campaigns with your audience. This is a great way to archive campaigns and share them on your website. Click here for instructions on how to enable this feature.
Learn More or Ask Us
Download Mailing As PDF
Mailings are often designed with eye-catching templates. Don't let that hard work go to waste. Reuse that appealing design for extra marketing opportunities. Download your mailings as a PDF and share that fancy mailing you did last week or even post it to your website.
Learn More or Ask Us