List Tools - Compare & Remove
The Compare & Remove tool lets you quickly remove one list from another in a few clicks. Please use caution as once removals cannot be reversed, though you may be able to use the Merge Lists tool to add addresses back, if necessary.
Location
The Compare & Remove tool is found on the Lists Tab, under the List Tools menu.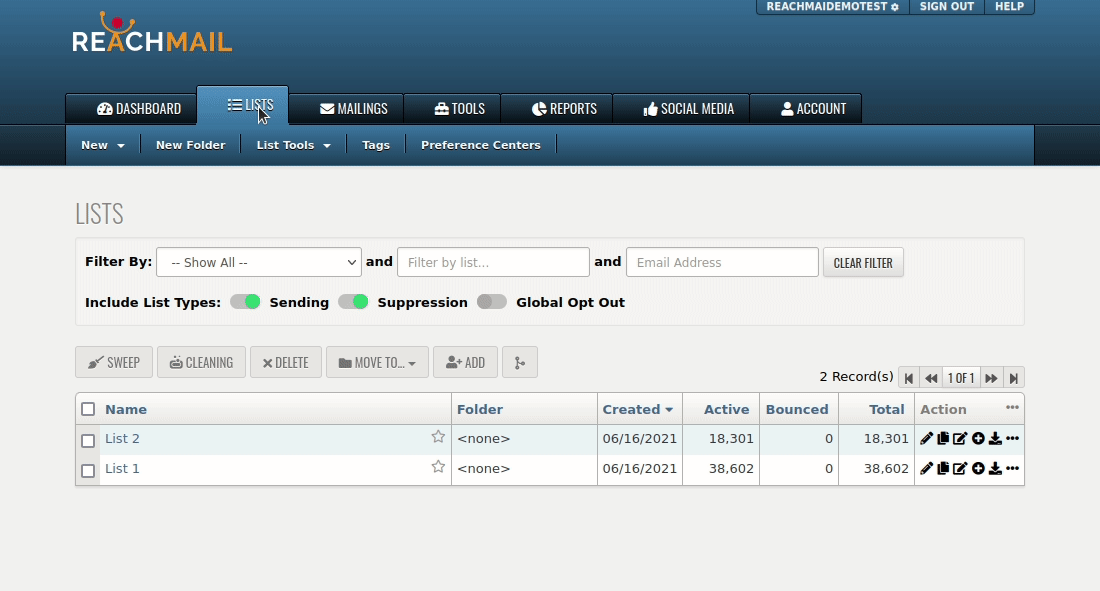 How to use the Compare & Remove Tool
1. Select the Target List (Remove From)
Select the List that will be altered. This is the list, from which addresses will be removed.
2. Select Source List (Emails to Remove)
Select the List containing the emails that are to be removed from the Target List.