Personalization helps connect marketers to their audience by adding an extra layer of intimacy to their offer. The ultimate form of personalization is utilizing dynamic content in the body of your email. The dynamic nature of this feature allows you, much like personalization, to change the content dependent on the specific criteria of each recipient.
This feature is currently in Beta, and we would love to hear your feedback. Read this article to learn how to enable/disable Beta features.
You will need to upload or create your message using the Advanced or Markup Editor to insert Dynamic Content. Once you've made your mailing, you will use the Dynamic Content dropdown to specify the criteria.
For this example, we will want to display one set of content if the state equals Hawaii, another source of content else if the state equals Alaska, and another piece of content if the state equals anything other than Hawaii or Alaska.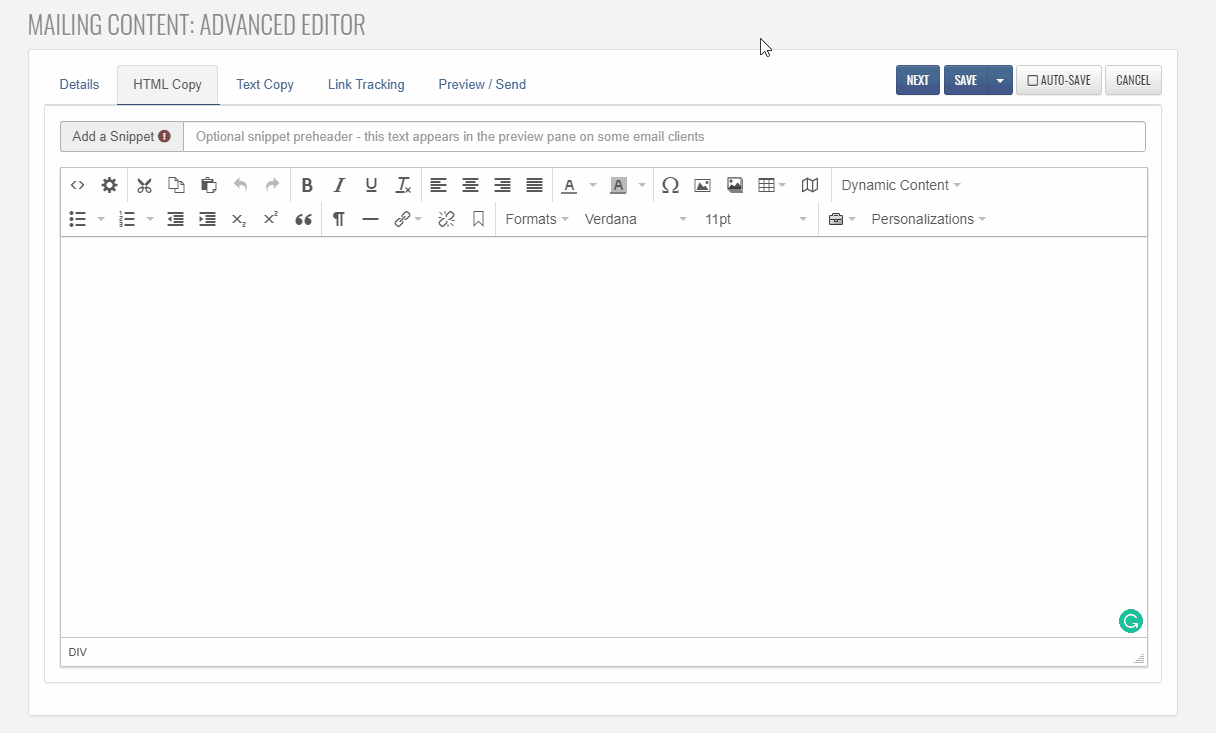 To learn more about the ins and outs of Dynamic Content please refer to the Dynamic Content Reference Guide
To preview your Dynamic Content, select the Dynamic Preview tab. This preview will allow you to see how your content will appear to recipients with different list field values. To switch what content is displayed, type in the field(s) value to see the dynamic content in action.