ReachMail Black Friday Solutions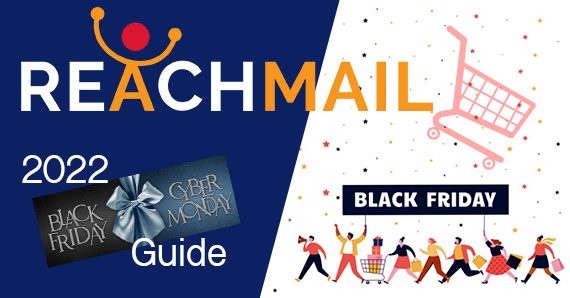 72% of customers prefer email as their primary channel for business communication. Black Friday and Cyber Monday are no exceptions. Email accounts for some of the year's highest open and click-through rates. With increased business traffic this holiday season, the competition for inbox and recipient engagement requires preparation. Reachmail is here to help you prepare to hit the inbox this year with our Black Friday 2022 Guide.

Solutions for your Data
The holiday season is the time to send your message to people who interact with your brand. ReachMail has List Cleaning built right in! Select your list, and the List Cleaning button will light up. List Cleaning will assure your data is free from emails that will hurt your deliverability. If your list data is full of traps and harmful emails, the delivery to your customers that do interact will suffer.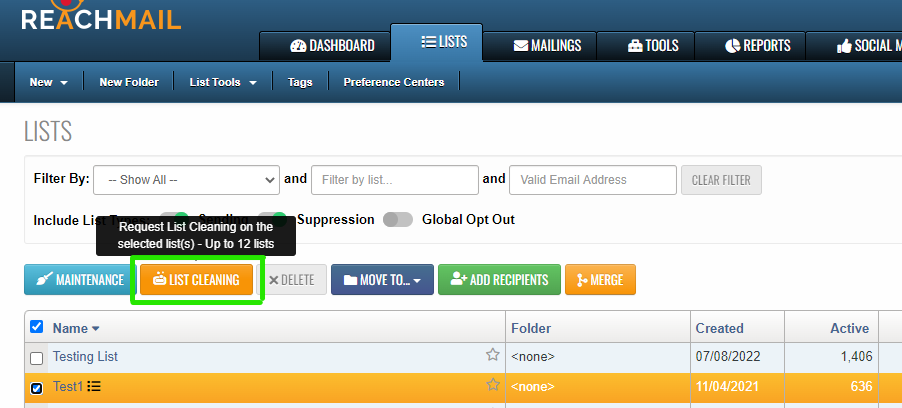 This year, we created our List Maintenance tool to help you view your list engagement and remove pesky bounces that can cause deliverability issues. This tool allows you to determine how long a recipient can be disengaged before removing them from your list. Be sure to discuss how long is too long for them not to engage. Using your best data will provide you with the best ROI possible this holiday season. With these tools, ReachMail is confident that you can make the 2022 holiday season the best.
Solutions for your Mailings
Now that you have the people you want to send your holiday deals to, it's time to give them VIP treatment. ReachMail has several tools to help you provide the most tailored message to your recipients this Black Friday. ReachMaill offers Personalization of your message so your message can feel more like a conversation. The days of a general sale have fallen by the wayside. The customers want something tailored just for them. With little effort, you can use the data stored in your list to provide that type of personalized experience within ReachMail. Once you have personalized each message, it's time to test that subject line. You have two or three great options, but you aren't sure which will get you the most. Using A/B testing, you can test your message on some of the recipients in your list. This way, you know which of your brilliant, witty, and perfect subject lines get the best open rates.